*10% discount when buying at least 4 x 150 ml
Sent within 1 - 3 business days
From €75 you pay no shipping costs
About the product
What's inside
How to use
Our Calming Oat Lotion maintains the skin. This keeps it calm and prevents your baby from starting to scratch again. Especially useful when it's really cold outside.
This way, the skin can recover and your baby, toddler, or preschooler can enjoy life freely again - our own children know all about it. Oh, and Tiny Todd works on grown ups, too.
Aqua, Avena Sativa Kernel Oil*, Glycerin*, Triheptanoin, Polyglyceryl-2 Stearate, Gluconolactone, Glyceryl Stearate, Stearyl Alcohol, Avena Sativa Kernel Extract*, Bisabolol, Helianthus Annuus Seed Oil, Amorphophallus Konjac Root Extract, Tocopherol, Sodium Benzoate, Calcium Gluconate
*Certified Organic
Apply whenever you feel that the skin is dry. This way you ensure that the skin is always sufficiently hydrated. And how do you apply it? Well, with love. Apply it gently to the skin, until you no longer see any white. It's pure nature inside, so apply as often as you like.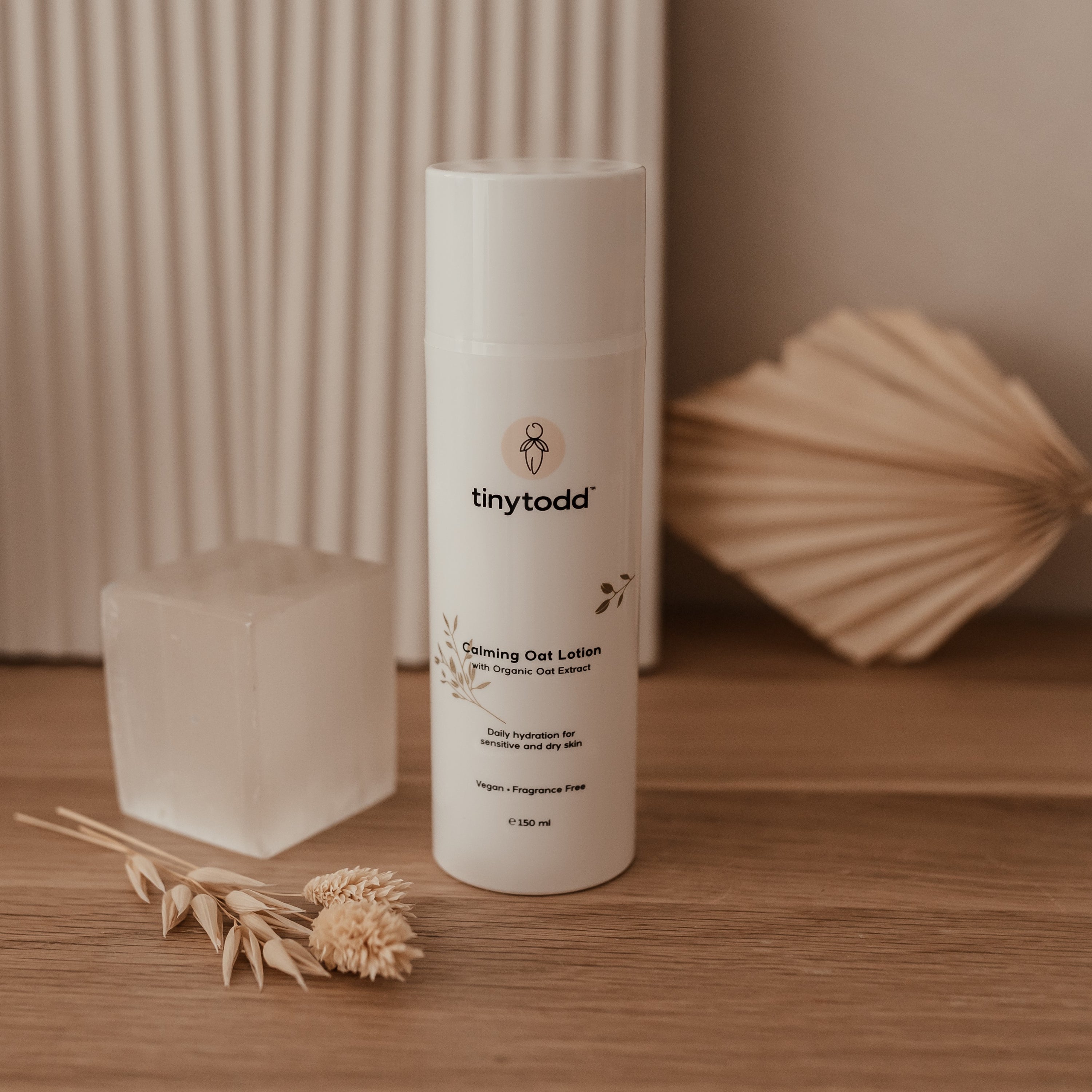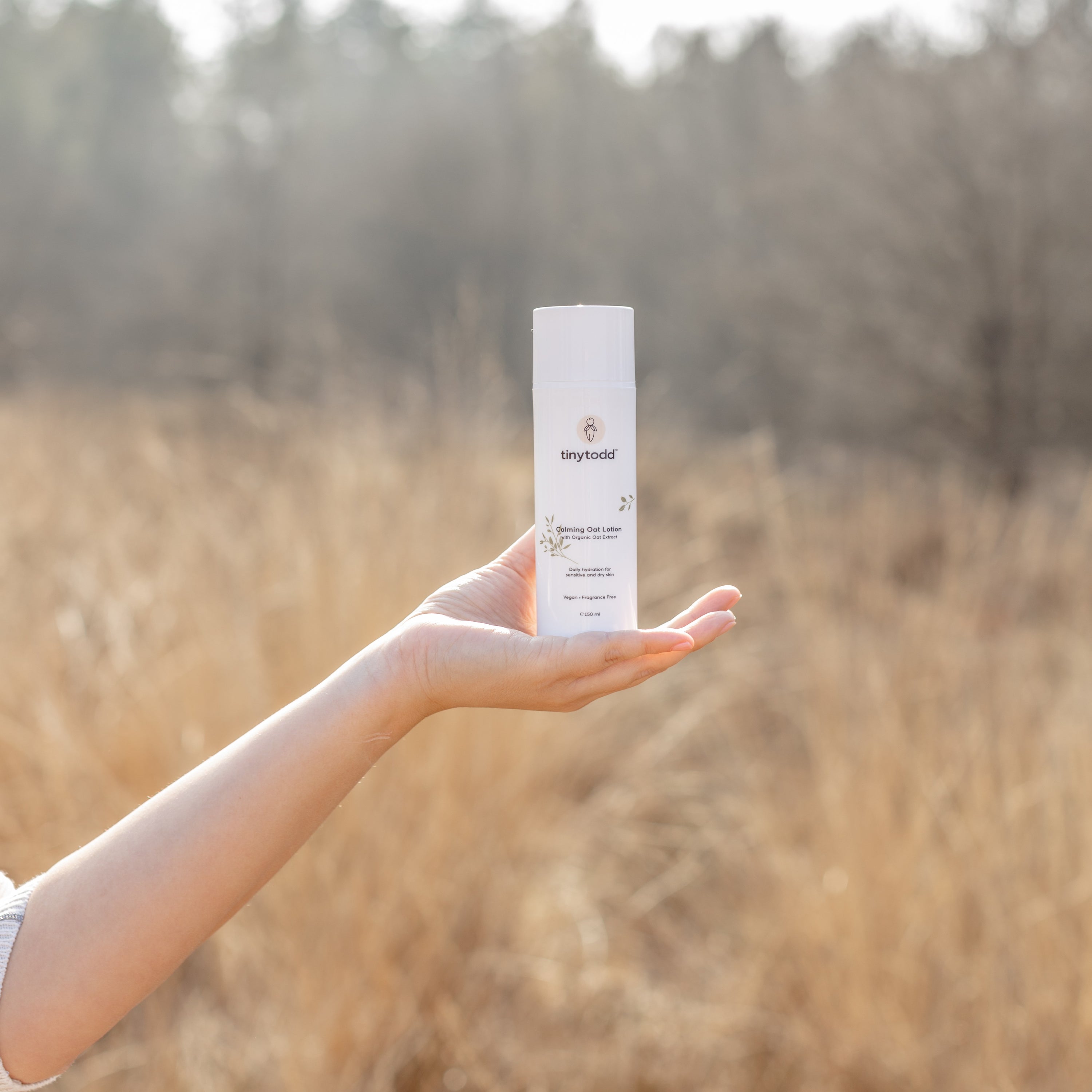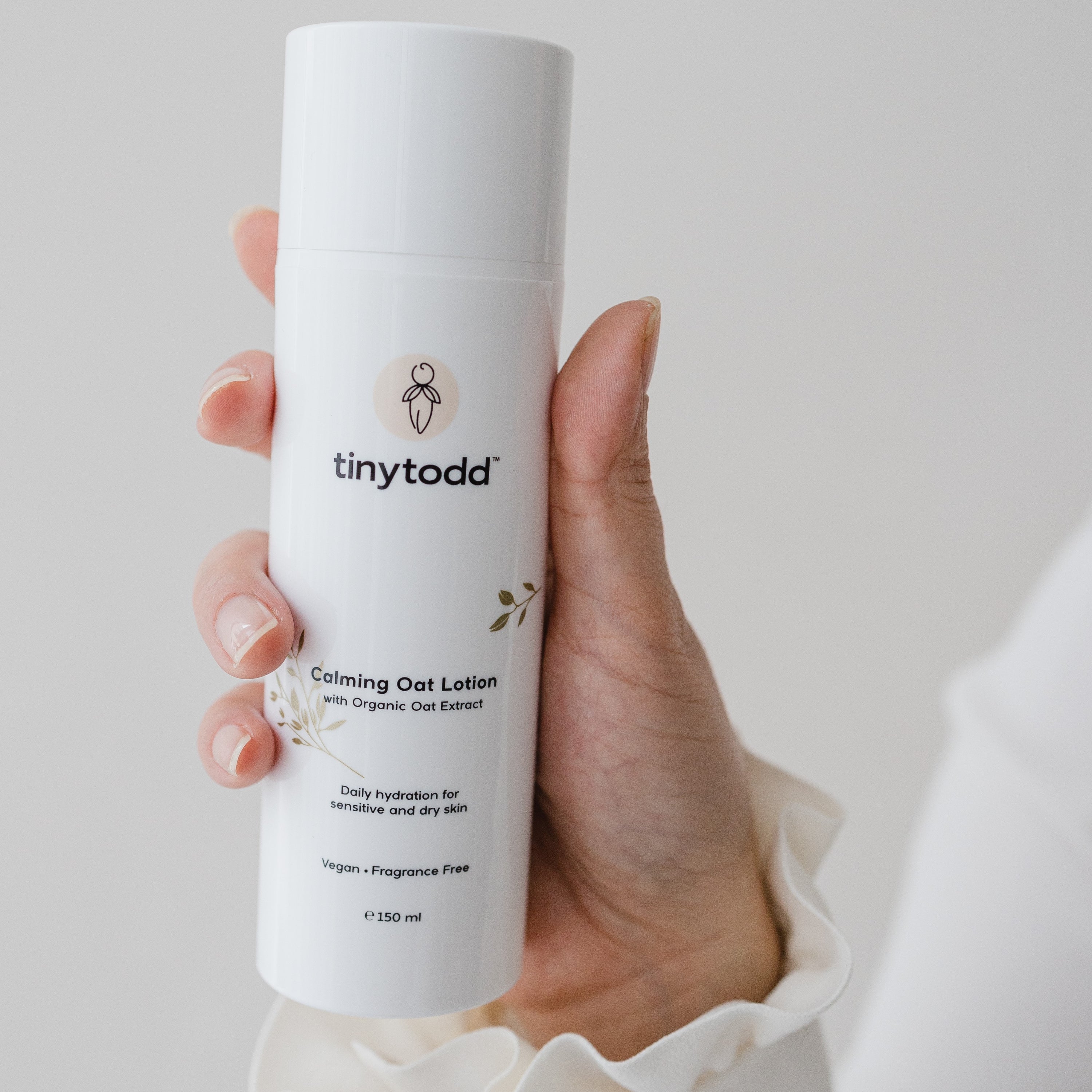 Your skin's best friend.
Full of oats, free of junk.

🌾 Full of organic oats. Not just a little, it's the main ingredient.
🌾 Vegan, so only plant-based ingredients.
🌾 Hormones? No. Not in our products.
🌾 With ectoin, a natural ingredient that continues to hydrate the skin for up to 17 days after application
🌾 In an airless pump bottle made from recycled materials, this preserves the cream up to 30 months without any chemical additives.

A word about those five branches.

You know what we know: personal care products often carry the biggest nonsense. "Vegan", for example, is a term you see on everything these days.
Are moste those products vegan? Hell no. "Oats", another one. It's even on products that contain one single grain of oats and nothing else but junk.

And we could go on like this - but we won't.

You just want to free your baby, toddler, or preschooler of their eczema and so you want a cream that works and that contains only healthy things. Tiny Todd is that cream. Not because our packaging screams it, but because it really is - and because parents say so.